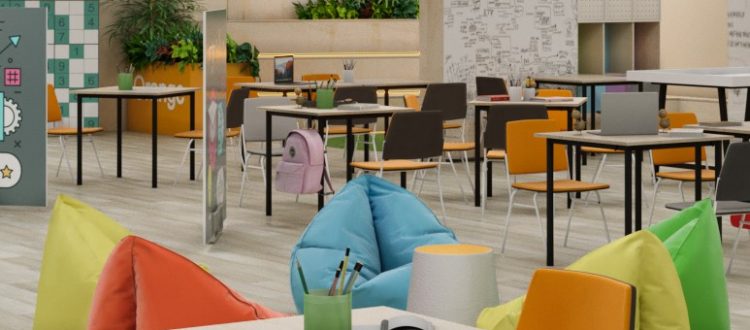 Project – Capacity Development for the National Center for Digital Innovation in Education – Future Classroom
The project will provide capacity building support for CNIDE to promote  modern methodologies for active learning and to lead digital innovation in Moldova's education system, serving as an educational platform for sharing experience, best practices and lessons learnt as a result of implementing STEAM (is an educational approach to learning that uses Science, Technology, Engineering, the Arts and Mathematics as access points for guiding student inquiry, dialogue, and critical thinking) teaching model and activity-based learning. The project will provide various inputs to build up the capacity of CNIDE.
The main components of the project are:
Capacity development for CNIDE trainers on didactics for the use of innovative teaching/learning methods
Support for CNIDE trainers to develop teacher training modules on didactics for the use of innovative methods
Organizational development for CNIDE and subsidizing the training delivery
Project Outputs:
CNIDE trainers trainers are trained on innovative teaching techniques and active learning.
Trainers learn about the best practices in modern teaching/learning methodologies in different educational systems.
CNIDE submitted new modules for preliminary authorization and subsequent accreditation.
CNIDE trainers deliver the newly developed modules.
CNIDE trainers promote concepts of active learning embedded in the developed modules through showcasing the best practices during a series of demo workshops.
CNIDE experts develop a snapshot of digital maturity of education system.
CNIDE management team benefits from a number of inputs and coaching designed to increase their organizational capacity.
CNIDE obtains accreditation as a training service provider.
Project duration – 3 years (October 1, 2019 – September 30, 2022). The Project is funded by LED Liechtenstein Development Service.
Cooperation Partners: Moldova Competitiveness project, Orange Company, Ministry of Education, Culture and Research, State Pedagogical University "I. Creanga", State University of Tiraspol.